EHT FABRIK is a metalworking company founded in 2003 by designer Roberts Šēnbergs and engineer Gusts Sekacis initially as EHT DIZAINS. During the first years of its operation the company was engaged in production of non-standard metal constructions e.g. stairs, railings, swimming pool equipment and environmental objects, and manufacturing of interior design objects and semi-automatic vending machines for retail stores.
In 2007, the company slightly changed its area of specialisation, and investing almost EUR 500,000 EHT FABRIK bought its first CNC laser cutting and bending machine. The company focused on manufacturing of industrial equipment and its components. In addition to mass production, we also developed our own products while maintaining brand awareness of the name EHT DIZAINS.
As the production capacity steadily increased, we needed to establish efficient control mechanisms that allowed us to retain the high esteem our company had achieved, to produce larger quantities of products and to be more flexible, focusing on the main value – OUR CLIENTS.
We are one of those companies that can offer a client a full production cycle – from design development to a finished product – as it is a basic idea of our approach. EHT FABRIK offers any stage of the production cycle, i.e. engineering solutions, prototyping, mass production and manufacturing of separate parts, as a separate service. The company continues to grow through investment in the most advanced and state-of-the art technology. In April 2015, AMADA LC-1, another new Japanese high-performance machine was installed in our plant. This punch/laser series of combination machines ensures processing of complex sheet metal parts, featuring automation to suit any production need. The machine allows to produce very complex parts in a continuous 24-hour operation. Our existing clients could benefit from more attractive prices that we could offer by applying a volume-discount strategy. AMADA LC-1 definitely is helping us to conquer the markets for electronic equipment and components.
EHT FABRIK is a modern manufacturing company, offering advanced processing technology and high-quality management standards. Our company specialises in processing of sheet metals and thin-walled sheet materials up to 4mm thick. We can process stainless steel, aluminium and mild steel.
The company uses laser and bending machines only from the Japanese manufacturer AMADA operated by unified management software. The unified software ensures high precision and eliminates occurrence of human error. Our dedicated team of engineers can provide our clients with the best technical solutions. We have considerable experience in prototype development and drafting of related documents for mass production. We mostly work with the clients from the Nordic region; however, we have also delivered our products to more distant places like Spain, Portugal and Kazakhstan.
On December 15, 2021, an agreement was signed with the Latvian Investment and Development Agency on the implementation of the project "Automation of the production process of SIA" EHT FABRIK "" within the The open call "Application of green industry innovation and ICT products and technologies".
The aim of the project is to automate the production process, with the manufacture of new products and improved production performance, thus making SIA EHT FABRIK more productive and competitive.
Within the framework of the project, it is planned to receive a grant from the Norwegian Financial Mechanism in the amount of EUR 442,464.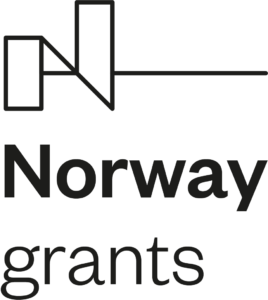 On 08.10.2020 EHT FABRIK SIA has signed agreement No. VP-PI-2021/105 with Investment and Development Agency of Latvia (LIAA) for the voucher project which is co-financed by the European Regional Development Fund in the amount of EUR 20604. Tallinn University of Technology perform hydrodynamic assessment, optimization and preliminary structural assessment for "Mizugumo" trimaran boat on foils.
On 14 July 2014, the company SIA EHT FABRIK and the Investment and Development Agency of Latvia signed the contract No L-APV-14-0121 on the implementation of the project The Purchase of Automated Sheet Processing Line for Manufacturing of Products with High Added Value.
As part of the project it is planned to purchase modern, automated equipment for sheet metal processing which would allow the company SIA EHT FABRIK to offer new, state-of-the-art products on the market.
The project is being implemented with the support of the European Regional Development Fund.
In November 2014, amendments were made to the aforementioned contract with the Investment and Development Agency of Latvia, and the implementation period of the project was extended.
At the moment the equipment required for the implementation of the project is being manufactured. The equipment may be installed in May 2015